Gwadar, a port city located in the southwestern province of Balochistan, Pakistan, has emerged as a pivotal player in the global trade and investment landscape. Its strategic geographical location along the Arabian Sea and the convergence of international trade routes have made Gwadar an immensely attractive destination for investors seeking opportunities in a rapidly evolving market. In this blog post, we will delve into the potential of Gwadar as a hub for international trade and investment, emphasizing the significance of investing in Gwadar for both local and foreign investors.
Geographical Importance of Gwadar:
The geographical significance of Gwadar cannot be overstated. Situated near the Strait of Hormuz, a vital chokepoint for maritime trade, Gwadar serves as a potential gateway for trade between the Middle East, Central Asia, and beyond. Its strategic location also provides an alternative trade route for landlocked Central Asian countries, reducing their reliance on traditional routes through neighboring nations.
Moreover, Gwadar plays a central role in the China-Pakistan Economic Corridor (CPEC), a monumental infrastructure project that aims to connect Gwadar Port with China's Xinjiang province through a network of highways, railways, and pipelines. This ambitious initiative elevates Gwadar's importance by establishing it as a crucial link in the trade routes connecting China to the Arabian Sea and beyond.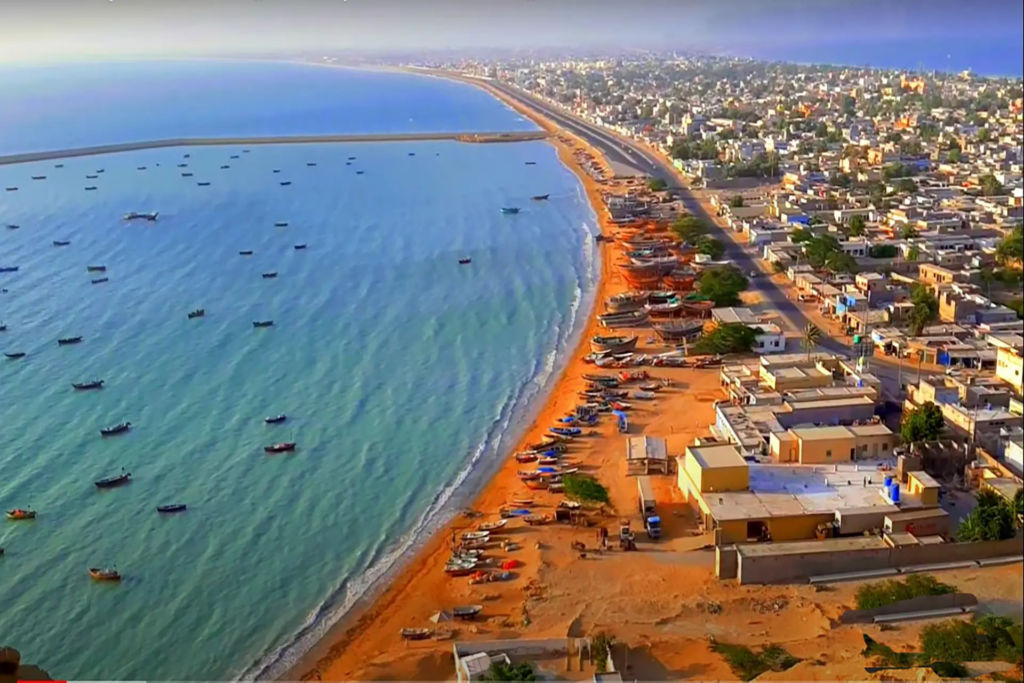 Investment Potential in Gwadar:
The development of Gwadar has garnered significant attention from both the Pakistani government and international investors due to its vast investment potential. Several infrastructure projects, including the construction of the deep-sea Gwadar Port, have either been completed or are currently under construction. The port's strategic location provides a competitive edge over other regional ports, making it an attractive option for transshipment and transnational trade activities.
For local and foreign investors, Gwadar presents a unique opportunity to participate in a burgeoning economic hub. The city's designation as a Special Economic Zone (SEZ) offers lucrative incentives, such as tax breaks, relaxed regulations, and simplified customs procedures. Furthermore, the Pakistani government's commitment to developing Gwadar as an economic zone bolsters its potential for long-term returns on investment.
To capitalize on the thriving economic center that Gwadar is becoming, investing in Gwadar is a decision with the potential for substantial rewards. As the city's infrastructure and connectivity continue to improve, early investments may lead to significant appreciation in the value of properties and businesses in the future. Gwadar's trajectory to become a key player in international trade and commerce makes it an enticing destination for forward-thinking investors seeking high-growth opportunities.
Gwadar's strategic geographical importance, coupled with its status as a Special Economic Zone and its involvement in the China-Pakistan Economic Corridor, positions it as an unparalleled hub for international trade and investment. Investors looking for promising opportunities should seriously consider investing in Gwadar. The city's growth potential, coupled with the incentives offered by the government, makes it an enticing destination for both local and foreign investors.
The journey of Gwadar from a small fishing village to a prominent economic hub exemplifies Pakistan's determination to harness its geographical advantages and become a central player in global trade and investment. Embrace the potential of Gwadar and invest in its future to unlock unparalleled opportunities for businesses and individuals alike. As the world's attention turns toward this emerging economic powerhouse, those who invest in Gwadar today will undoubtedly reap the benefits of their foresight and vision in the years to come.